How to Summerize Your Car
It's summertime and that calls for being out and about more on the roads. Are you planning a summer road trip, traveling on the weekends to your summer cabin or spending your evenings out enjoying the hot summer nights?
It's time to think about your vehicle and the seasonal maintenance it might need. Here are some tips to ensure safe summer driving this August:
1. Beat the Heat. Your cars cooling system is critical to your summer driving so make sure to give it extra care through the season.
2. Air Conditioning. Make sure your air conditioning won't quit cooling for you this summer, inspect the system for any worn out, damaged belts and that it's clear of any debris.
3. Summer Tread. Opt for All Weather tires or get some summer tires on your vehicle. You'll get more speed, better handling a...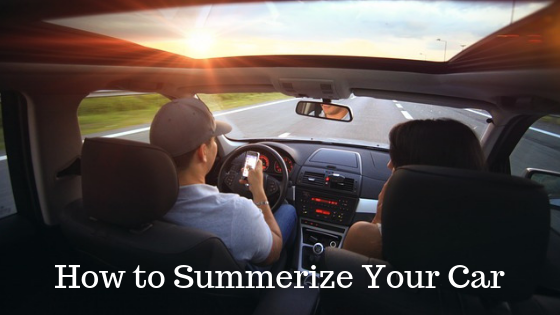 Music is Essential for Summer Road Trips!
Whether you're listening to the latest podcast or NPR channel, you might just end up wishing you had some great music along for the ride. Music and road trips go hand in hand, and if you're looking for some new tunes, there are many places to find and download music:
iTunes Store
Amazon MP3
Spotify
Napster
eMusic
7digital
There are even more places to find a good song list. But how do you entertain the whole family? Or your best friend who decided to take his or her vacation time, so they could drive with you across the country.
If you're travelling with your family, show tunes are always a great choice. Most of us can even sing along to some of the old standards:
South Pacific
West Side Story
My Fair Lady
Bye, Bye Birdie
Grease
More genres to choose from, to satisfy most musical tastes:
Folk
Pop
HipHo...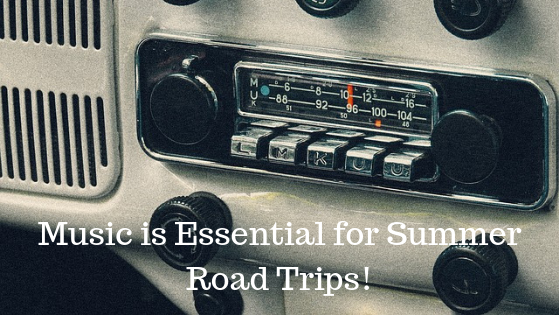 Tips to Stop Distracted Driving
Did you know that distracted driving is becoming the leading cause of traffic accidents? According to the National Safety Council, as many as 40,000 people died in auto accidents last year, which is the highest number since 2007.
One factor that contributes to this statistic is the increasing number of people who own smartphones. Whether it's texting, talking, eating - or anything that takes the driver's attention off the road, a crash can be the unfortunate result of that.
The good news is that there are a few simple steps you can take to keep yourself safer on the road:
1. Don't use your phone while driving. If you have to make a call, make sure to link your vehicle's hands-free system ahead of time if it's equipped with one. Do check your local laws and regulations on what's allowed.
2....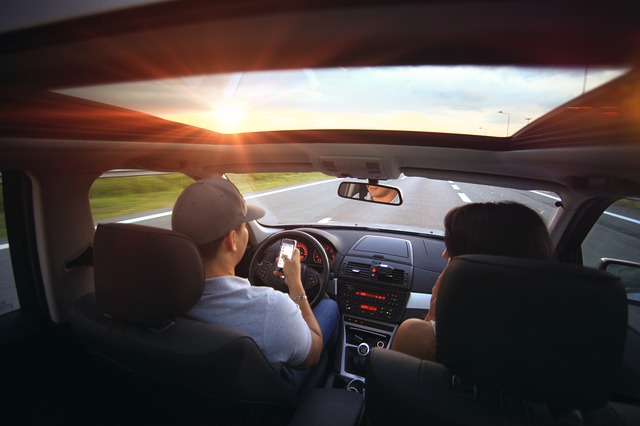 Spring Car Care Tips!
Here comes the sun and rising temperatures, which means an entirely different strategy for car care. Here are six simple tips to help you care for your vehicle as we make way for spring!!
1. Wash and Wax
One of the single most important things as spring starts. Allowing debris and grime to build up on your car can affect its paint and finish.
2. Clean the Inside, Too
Nobody wants to spend time cleaning out their car during a cold winter day. That's why spring is the perfect time to clean your car's interior, Spring Cleaning we like to call it. Remove and throw away any trash and other items that have accumulated in your vehicle over the winter.
3. Check Your Tire Pressures
As air gets warmer again in the spring, tire pressures can increase; If the pressure increases past your manufacturer spe...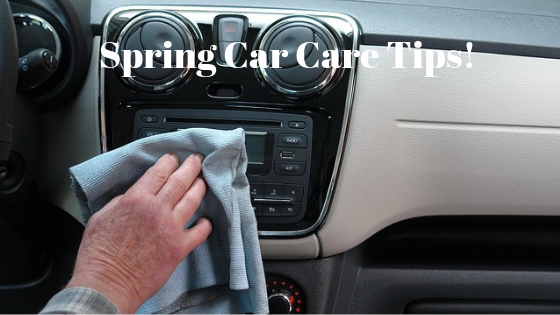 SPRING DRIVING TIPS
Spring time brings rain and the after effects of winter weather, potholes and uneven pavement.
Keep these driving tips in mind before you travel:
•Spring showers bring May flowers - and wet driving conditions. Slow down on slick roads, and increase your following distance even when mist begins to fall. Just a small amount of water can mix with oil and grease on the road to create slippery conditions.
•Share the road. Warm weather brings out motorcyclists, bicyclists and pedestrians.
•Understand the impact of medications on driving: For many people, spring means seasonal allergies. Over-the-counter allergy drugs can have side effects or interact with other medications to diminish your driving ability
•If possible, go around potholes.
•Deep potholes can throw your car...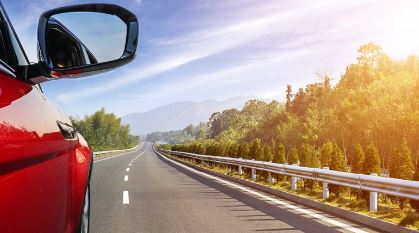 2018 Silverado
The 2018 Chevrolet Silverado is a rather interesting model, and is the culmination of close to a century of work from Chevrolet. This pick-up is, to many, the pinnacle of their work and probably as close to 'perfect' as you are likely to get on the road at this moment in time.
The Chevrolet Silverado 1500 is a very impressive piece of hardware. It's very capable of handling all 'pickup-y' tasks and is the true definition of American strength, energy and gusto. It's very powerful, thanks to the inclusion of a 6.2l V8 engine ensuring that it gives you a whopping 420BHP of power. Add in the ability to tow 12,500 pounds and this is an absolute workhorse of a machine.
The latest edition to the 'family' adds some nice new features, if a little low-key in terms of new add-ons. For example, it now...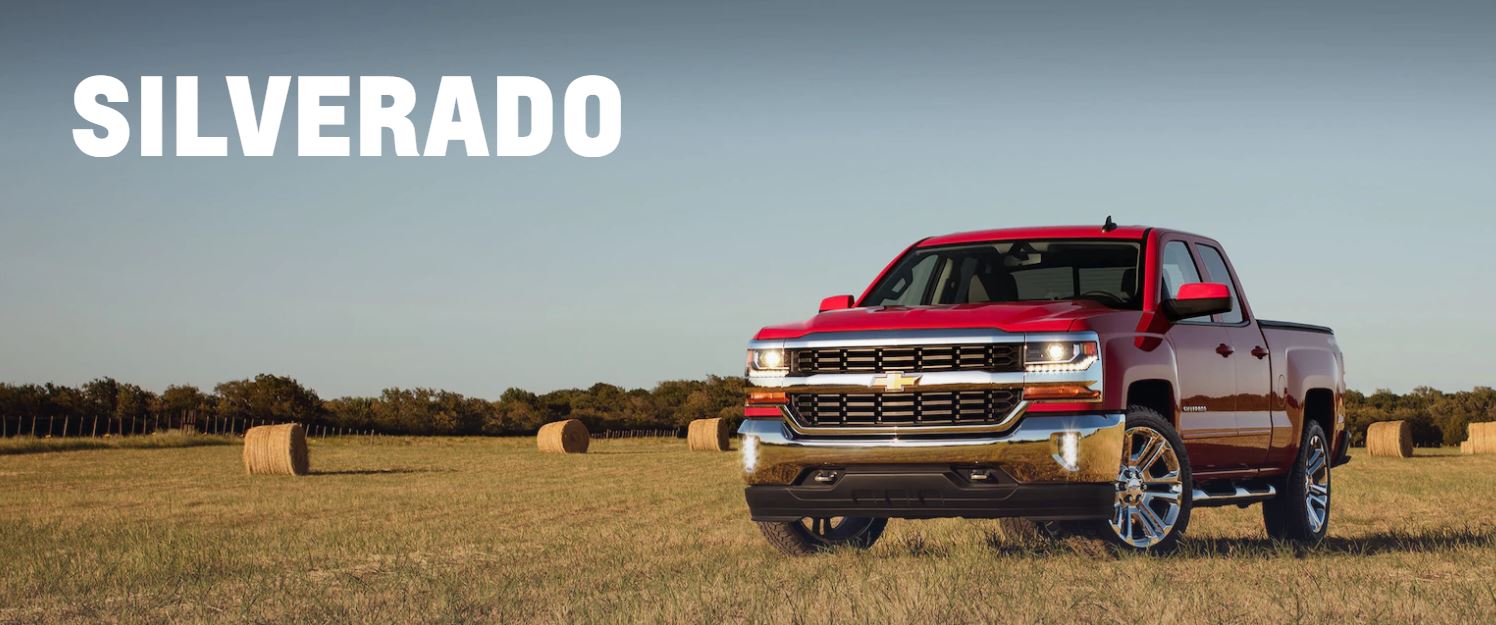 Top Overlooked Fluids to Check in Your Car
Should you have grown up with a resident car expert in the family, you'll likely be sick of hearing them say "check your fluids, check your fluids!" but it's not something you should ignore. Ignore it at your peril, in fact; a car that has poor fluid control is a car that will put you in a lot of danger later on in its life. That nag in the family might mention it to you every time you get in the car, but they have a very good point.
So, what are the kinds of fluids that you should be checking - and what are the fluids that not enough people look into?
• Transmission Fluids. These are regularly forgotten about and tend to be a problem after around 100,000 miles. Still, change it after every 50-60k instead for the best performance. This is going to manage your cars maintenance costs an...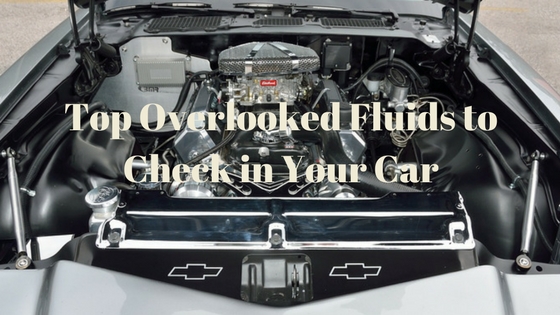 Getting Your Car Back to School Ready
As the summer ends and reality dawns once again, it's time to start paying attention to getting yourself ready for school. Sadly, getting your car back to school ready style means taking a lot of time to look at the more engaging parts of owning a car. You need to be prepared to take more care of it, to make it less 'flash' and to do quite of messing around and changing to get it ready for going back to school with.
So, let's see what you need to start off with if you want to get your car road-ready for going back to school with.
Getting Your Car Back to School Ready: Checklist
- Start off by taking a closer look under the hood. Are your fluid levels good? How is the engine oil coming alone - do you need more? What about brake and steering fluid; still enough?
- Are you checking the transmis...
Hidden Risks of Delayed Car Service.
For some people out there, car maintenance or service is nothing more than filling up their fuel tank. If checking your vehicle before every drive sounds a waste of time and money, it is something you cannot overlook. Though it is not one of your main priorities, regular vehicle service can help eliminate higher expenditures in the long run.
Aside from that, it can ensure an increase driving safety, functional performance, excellent fuel economy, extended lifespan, and much more. But delaying car service lessens your chance to experience countless benefits which will lead to hassles.
Due to delayed car service, here are the following risks you cannot afford to encounter.
• Oil Sludge Build up In the Engine
Just like a gel, any built up oil sludge adheres to many parts of your engine. ...
How to Avoid Road Rage.
We've all seen it - people absolutely losing it at the traffic lights. People getting out of their cars and genuinely having a fight in the middle of the street. It might not seem likely, but the convenience of a car seems to bring out all of our rage. When we can't get where we want, when we want, it can bring out the worst in even the nicest of people. If you are worried about road rage or you have got yourself into this pickle in the past, here are some of the easiest and most effective ways to avoid road rage.
• Be The Bigger Person. If someone is tailgating you, the last thing you need to do is start roaring at them from the driver's seat. Concentrate on the road and if it's really bothering you, move over and let them in command. It's not worth the stress or getting into a fight...
Keeping Kids & Dogs Safe
Summer weather means hot temperatures and the inside of cars get even hotter so remember it is never OK to leave kids or pets in a car -- even with the windows down.
Kids are more susceptible and at higher risk for heat-related illness and injury than adults because their bodies make more heat relative to their size and their abilities to cool through sweating are not as developed as adults.
On a day that is just 72 degrees Fahrenheit, the temperature [inside a car] can increase by 30 to 40 degrees in an hour, and 70% of this increase occurs the first 30 minutes. If you suspect your child has heatstroke consult a doctor immediately and provide fluids. Give your child as much cold water as he will drink. Do this until he feels better. If you have a sports drink such as Gatorade, give it ins...
New Car Care Tips
You've taken the plunge and brought home your shiny new car. It's a thing of beauty which you'll be admiring for a while every time you see it. You'll likely be hearing advice from friends and neighbors who stop by to see your new ride. Here are a few tips to take care of your new vehicle.

Performing simple preventative maintenance on your vehicle will go a long way toward protecting your vehicle investment
Brakes
New brake pads on new brake rotors don't really require a break-in procedure. The texture deliberately left on the surface of the iron discs will grind down the fresh surface of the pad material within a few miles. Even so, refrain from high-speed stops or dragging the brakes for a few hundred miles.
Oil
Change the oil regularly.
Interior
A generous dousing of Scotchgard or a simila...